COVID-19 Charity T-Shirts to Help RONE & Gigi's Clown World
As you all know, due to the recent worldwide impact of the spread of coronavirus, all the theaters and live houses have been closed, and all events and shows have been canceled since March.
OPEN SESAME and RONE & Gigi are facing the same challenges, too.
We had never imagined we would celebrate our 30th year anniversary in a pandemic.
Audiences' safety is our first priority. We could never say the show is on, please join us while we did hope we all have a great time together and laugh together.
The performance, which was postponed due to a typhoon last fall, was canceled due to coronavirus this time. Summer performances are also cancelled, as well as Clown Camp Kiso.
We understand artists all over the world face this challenge.
Many artists and theaters are fighting for survival through various efforts such as cloud funds and sales of original goods.
And we decide to do so, too.
We need your help.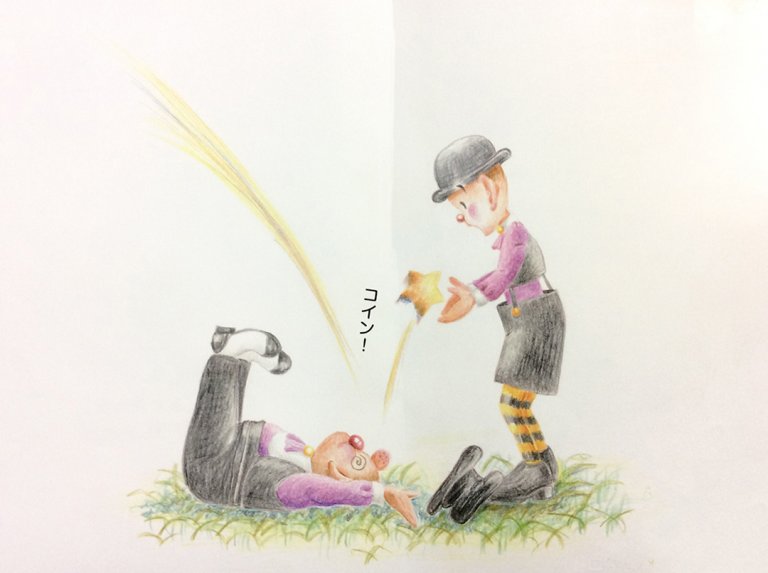 We sincerely appreciate your help and support for RONE & Gigi and OPEN SESAME's survival.
We look forward to having you to see RONE & Gigi and laugh and scream at loud with us after this storm is gone.
RONE & Gigi T-shirts
Our theater name, OPEN SESAME, is a magical word for "open the door (hirake goma)!" in the story of "Ali Baba and the Forty Thieves" from Arabian Nights. RONE & Gigi named themself OPEN SESAME when the duo was born and opened a new door to introduce the clown culture to the Japanese audiences. They were determined to cultivate the clown culture in Japan with this magical word, open sesame!, in their heart. We hope the magical word, "open sesame", is useful for you and for us at this challenging time.
A. Magical word "OPEN SESAME"
B. RONE&Gigi T-shirts
Sizes
For adults: S,M,L,XL,3L,4L
For Kids:130(9),140(10),150(11),160(12)
All Unisex size
Price: $30.00  (Size 3L-4L $32.00)
All charity price
Shipping fee is required.

cost example: to U.S.A. by air parcel, fee is around $10 to $25 depends on number of goods.

After you initiate the order, we inform you of the shipping cost before you finalize the order.
Note
Made-to-order only
If the number of orders does not reach high enough, this project and your order will be canceled.
Please make payment after we send you the confirmation by email.
Payment: Paypal / credit card through Paypal.
Shipping fee is required.
Please contact us immediately if you need to cancel the order.
Please note that all the items are NOT refundable/exchangeable.
Actual design and colors may feel differently from the screen.
How to order
Please e-mail us.
To: OPEN SESAME
Address:  order@op-sesame.com
Please send us,
①.Your name
②.Telephone number
③.E-mail address
④.T-shirt design(【A】OPEN SESAME or 【B】RONE & Gigi)
⑤.Color
⑥.Size
⑦.Number of orders
※You can order more than one.
Order
We will email you once we receive your order.
If we reach our goal number of orders, we will let you know and start shipping at the end of July.